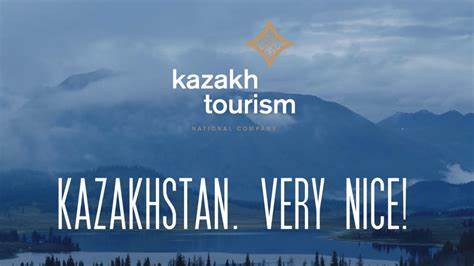 As I'm writing this, I'm in Kazakhstan. This is my second time here. I was here late last year too. I've been here for two different clients, and to two very different areas. I have very limited Russian language skills, but a little is better than none at all. And thank goodness for Google Translate.
I've enjoyed my time here. I try to make the best out of every situation. Previously I was in the Kyzlkum desert. This time I was in the Steppes. Last time I arrived in Almaty. This time it was Astana. Until fairly recently Almaty was the capital city. Now Astana is. Much of Astana is a very modern and beautiful city. Almaty is situated against a beautiful mountain range.
On the return from my previous trip there, I was "overnighting" in Almaty. It was well after midnight when I arrived. My host had made a reservation for me at a motel that was within walking distance from the airport. Armed with a mental map of where the place was, I marched straight to it, and then wandered around for 2 hours, not finding it. I walked back to the airport and got in a taxi. He drove for another half an hour, around and around, never finding it. He took me to a different motel that was also within walking distance of the airport. I checked in and was asked how many hours I'd be staying. I told them it would be about 3 hours. They said it would be $55. Cash. No card. Great. Oh well, I got about an hour's sleep and a shower.
On the current trip (I'm now on my way back) I was seated right next to a toilet on the way into Kazakhstan.  Just what you want when you're trying to sleep.  People bumping into you all night.  Also, there were very confused passengers who didn't know how to operate a door that's hinged in the middle, and you push it in to get inside.  I helped several passengers get into the bathroom, by pressing on the center part.  And I helped one woman who was stuck inside and didn't seem to realize that you pull on the handle to get out.  She just knocked on the door, and I pressed it in.  Also, it was ridiculous how many people didn't lock the door when they went inside.  They were in there without a light on.  Ridiculous.  The light only comes on when you slide the lock.  And upon the flight leaving Kazakhstan… I was in the exact same seat, repeating the same "duties", including letting a trapped woman out of the bathroom. 
Anyway, as the poet Borat Margaret Sagdiyev says, "Kazakhstan. Very nice".