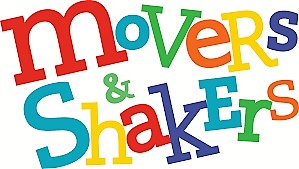 Jeff Bezos is well-known as being the founder of Amazon. He graduated from Princeton University in 1986 with degrees in electrical engineering and computer science. He then worked on Wall Street in a variety of related fields until early 1994. Then he founded Amazon. Amazon began as an online bookstore; it expanded to a wide variety of other e-commerce products and services, including video and audio streaming, cloud computing, and artificial intelligence. It is currently the world's largest online sales company, and the largest internet company by revenue. In 2000, Bezos founded the aerospace manufacturer and sub-orbital spaceflight services company Blue Origin. A Blue Origin test flight successfully first reached space in 2015, and the company has plans to begin commercial suborbital human spaceflight in 2019 (personally I don't think that he will make is target date!). He purchased The Washington Post in 2013 for US$250 million in cash, and manages other business investments through his venture capital fund, Bezos Expeditions. Bezos was the first "centi-billionaire" on the Forbes wealth index, he was named the "richest man in modern history" after his net worth increased to $150 billion in July 2018. He was one of the first shareholders in Google, when he invested $250,000 in 1998. That investment is now worth about $3.1 billion. He also invested in Unity Biotechnology, a life-extension research firm hoping to slow or stop the process of aging. Bezos is involved in the healthcare sector, which includes investments in Unity Biotechnology, Grail, Juno Therapeutics, and ZocDoc. In January 2018, an announcement was made concerning Bezos' role within a new, unnamed healthcare company. This venture, later named Haven, is expected to be a partnership between Amazon, JPMorgan, and Berkshire Hathaway. (reference Wikipedia: Jeff Bezos). Jeff Bezos kicks some serious ass!
Elon Musk. According to Wikipedia, Musk is a technology entrepreneur, investor, and engineer. Musk received a Bachelor's degree in economics from the Wharton School and a Bachelor's degree in physics from the College of Arts and Sciences. He began a Ph.D. in applied physics and material sciences at Stanford University but dropped out after two days to pursue an entrepreneurial career. Personal note: I disagree with Wikipedia's statement that he is an engineer. He has no education as an engineer. Fake news, Wikipedia! According to Tesla.com, Musk co-founded PayPal, the world's leading Internet payment system, and Zip2, one of the first internet maps and directions services (ummmm, so what? Nobody has ever heard of it!). He is also the co-founder of Space Exploration Technologies (SpaceX), where he oversees the development and manufacturing of advanced rockets and spacecraft for missions to and beyond earth orbit, with the goal of creating a self-sustaining city on Mars. He is also the CEO of Neuralink, which is developing brain-machine interfaces to connect the human brain to computers. Musk also founded and serves as CEO of The Boring Company, which combines fast, affordable tunneling technology with an all-electric public transportation system in order to alleviate urban congestion and enable high-speed long-distance travel. Musk is the co-founder and CEO at Tesla, overseeing all product design, engineering and manufacturing of the company's electric vehicles, battery products, and Solar Roofs. Sounds like he's pretty good at kicking ass!!!
Sal Khan. Wikipedia indicates that Khan was the valedictorian of his high school class, and class president in his senior year at MIT, where he graduated with Bachelor of Science and Master of Science degrees in electrical engineering and computer science, and another bachelor's degree in mathematics. In 2003 Khan began tutoring his cousin in mathematics over the internet. When other relatives and friends sought his tutoring, he moved his tutorials to YouTube where he created an account in 2006. The popularity of his educational videos prompted Khan to quit his job as a financial analyst in 2009. He moved his focus to developing his YouTube channel, Khan Academy, full time with the aid of close friend and investor/venture capitalist Josh Gefner. Khan's videos received worldwide interest from both students and non-students, with more than 458 million views in the first few years. Khan outlined his mission as to "accelerate learning for students of all ages. With this in mind, we want to share our content with whoever may find it useful." Khan's videos are also used to educate rural areas of Africa and Asia. Khan published a book about Khan Academy and education goals titled, "The One World Schoolhouse: Education Reimagined". The Khan Academy, initially a tool for students, added the Coach feature in 2012, promoting the connection of teachers with students through videos and monitor tools. By 2018, Khan Academy's videos on YouTube had been viewed over 1.6 billion times. Khan believes that supplementing traditional classroom education with the technology being developed by his Academy can improve the effectiveness of teachers by freeing them from traditional lectures and giving them more time for instruction specific to individual students' needs. According to the academy's website, "Khan Academy offers practice exercises, instructional videos, and a personalized learning dashboard that empower learners to study at their own pace in and outside of the classroom. We tackle math, science, computer programming, history, art history, economics, and more. Our math missions guide learners from kindergarten to calculus using state-of-the-art, adaptive technology that identifies strengths and learning gaps. We've also partnered with institutions like NASA, The Museum of Modern Art, The California Academy of Sciences, and MIT to offer specialized content". That's quite an accomplishment! Mr. Khan, the world needs more free-thinkers like you, and what an amazing service you are providing!!!