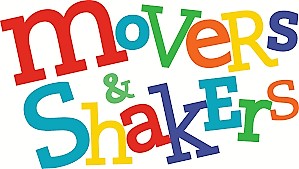 Oprah Winfrey. According to Wikipedia, Oprah Winfrey is an American media executive, actress, talk show host, television producer and philanthropist. By 19, she was a co-anchor for the local evening news. She is best known for her talk show The Oprah Winfrey Show, which was the highest-rated television program of its kind in history and ran in national syndication for 25 years. Dubbed the "Queen of All Media", she was the richest African American of the 20th century and North America's first black multi-billionaire, and has been ranked the greatest black philanthropist in American history. She has also been sometimes ranked as the most influential woman in the world. In 2013, Winfrey was awarded the Presidential Medal of Freedom by President Obama and honorary doctorate degrees from Duke and Harvard.
Bill (and Melinda) Gates. Wikipedia knows a lot, but it doesn't know much about how Bill Gates has impacted my life. Microsoft launched its first retail version of Microsoft Windows in 1985; however, I didn't start using it until a decade later. Why? This sounds strange by today's standards, but my PC at the time had exactly one port for an accessory. My accessory was an 8-pen plotter. There was no port for a mouse, so I used MS DOS for everything. I needed to plotter for all of the graphics that I was producing. To out myself further, I didn't know how to use Excel until I went to grad school (I think that I was using a DOS version of Lotus 1-2-3 before that!), and another student taught me everything I needed to know in about 20 minutes. It was really easy to pick up, and I was able to do things in Excel that my fellow student didn't even know how to do. Anyway, Bill Gates is a genius programmer and businessman who ever graduated from college. Bill and his wife Melinda now spend their time in numerous and amazing humanitarian efforts.
Honorable Mention
Angelina Jolie. Back to Wikipedia. Angelina Jolie is an American actress, filmmaker, and humanitarian. The recipient of such accolades as an Academy Award and three Golden Globe Awards, she has been named Hollywood's highest-paid actress multiple times. In addition to her film career, Jolie is noted for her humanitarian efforts, for which she has received a Jean Hersholt Humanitarian Award and made an honorary Dame Commander of the Order of St Michael and St George, among other honors. She promotes various causes, including conservation, education, and women's rights, and is most noted for her advocacy on behalf of refugees as a Special Envoy for the United Nations High Commissioner for Refugees. We need a lot more people like Jolie.